"Before I began working with Kevin Roth, I suffered from a crisis of faith following several traumatic military deployments. I had lost my sense of security and spiritual grounding in life. After learning Kevin's Dulcimeditation relaxation techniques, I quickly rediscovered inner peace and harmony in my life.
As a life coach, Kevin showed me how God was with me all along, which further restored and strengthened my faith. In just a few months, I became more spiritually resilient and fulfilled in life. I also tapped into a deeper source of spirit-led creativity for composing ambient, instrumental mountain dulcimer music to soothe my soul.
I highly recommend Kevin Roth's Dulcimeditation and Life Coaching services to anyone seeking less stress and more success in life."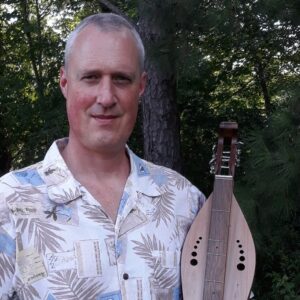 Check out Brian's website here – brianbohlman.com
"When I first met Kevin Roth, I was struck by his extraordinary skill as a musician, but I also realized he had a special perceptual gift for people and their problems. As I was at a crossroads in my life, I signed up for his life coaching.
Kevin's unique approach helped me see into my very complicated life, get to the actual root of the issues, and see what I needed to understand.
Additionally, Kevin has applied his musical expertise to the dulcimer as a facilitator of insight. The dulcimer is famed for its ease of play, but it is also a profound amplifier of your own inner spaces. It allows you to find the right path for you-the path that speaks to your inner heart.
Kevin's life coaching is a rich, multifaceted, and sophisticated process that gave me insight and helped me get past stuck places. I choose to take both the life coaching and the dulcimer experience. Either or both would be an excellent choice.
It is a special gift you can give to yourself that will accompany you far into the future."