Hi Kevin,
First, I want to give you my raw and unedited response. I was astounded by the effect it had on me. The only thing I didn't do was have silence except for this. I have a sound machine that plays ocean sounds so traffic noise is diminished, living just off a four lane highway. Without trying my breathing slowed way down and I felt my body heavy on the bed. The heaviness wasn't worrisome because I realized I have never been that totally relaxed before. According to my ftbit, my heartbeat, its"stress" and my blood pressure went below the numbers when asleep.
As to specifics, your voice was almost hypnotic, and the quiet dulcimer as well as your voice were so very soothing. I truly appreciate how well you provided such a high level of customization. If I could make it perfect, (and it damn near is) I wish the dulcimer had gone on a little longer after you finished speaking to make it easier to re-engage with the world. About a minute or so would have been perfect. As I am writing this I feel like I have slept for hours rather than listening for a total of 22 minutes. I listened twice back to back.
All the best, my friend,
PS – I almost feel like I took a really good drug, though I know it isn't true. I will be listening to this a lot! I can't thank you enough for your kindness.
"Before I began working with Kevin Roth, I suffered from a crisis of faith following several traumatic military deployments. I had lost my sense of security and spiritual grounding in life. After learning Kevin's Dulcimeditation relaxation techniques, I quickly rediscovered inner peace and harmony in my life.
As a life coach, Kevin showed me how God was with me all along, which further restored and strengthened my faith. In just a few months, I became more spiritually resilient and fulfilled in life. I also tapped into a deeper source of spirit-led creativity for composing ambient, instrumental mountain dulcimer music to soothe my soul.
I highly recommend Kevin Roth's Dulcimeditation and Life Coaching services to anyone seeking less stress and more success in life."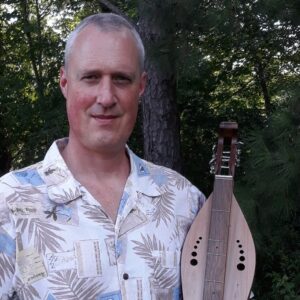 Check out Brian's website here – brianbohlman.com
"When I first met Kevin Roth, I was struck by his extraordinary skill as a musician, but I also realized he had a special perceptual gift for people and their problems. As I was at a crossroads in my life, I signed up for his life coaching.
Kevin's unique approach helped me see into my very complicated life, get to the actual root of the issues, and see what I needed to understand.
Additionally, Kevin has applied his musical expertise to the dulcimer as a facilitator of insight. The dulcimer is famed for its ease of play, but it is also a profound amplifier of your own inner spaces. It allows you to find the right path for you-the path that speaks to your inner heart.
Kevin's life coaching is a rich, multifaceted, and sophisticated process that gave me insight and helped me get past stuck places. I choose to take both the life coaching and the dulcimer experience. Either or both would be an excellent choice.
It is a special gift you can give to yourself that will accompany you far into the future."