Are you "successful" but feeling stuck/stressed out about what's next for your life?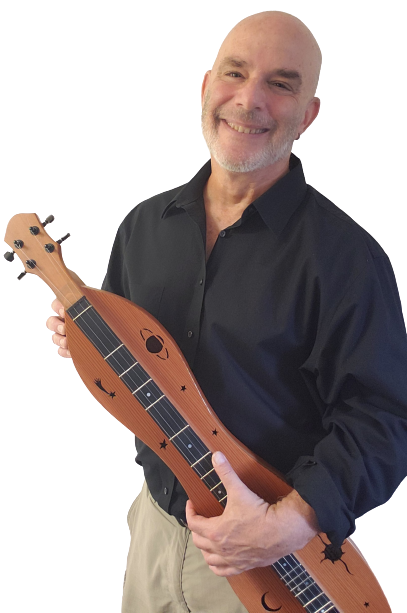 Click Here to Get Free Instant Access to my 5-Minute Stress Buster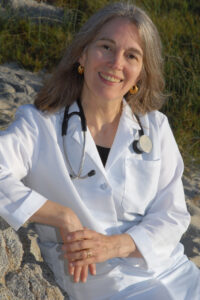 "Kevin's life coaching is a rich, multifaceted, and sophisticated process that gave me insight and helped me get past stuck places.
It is a special gift you can give to yourself that will accompany you far into the future. "
Stephanie Taylor MD Ph.D., Carmel, California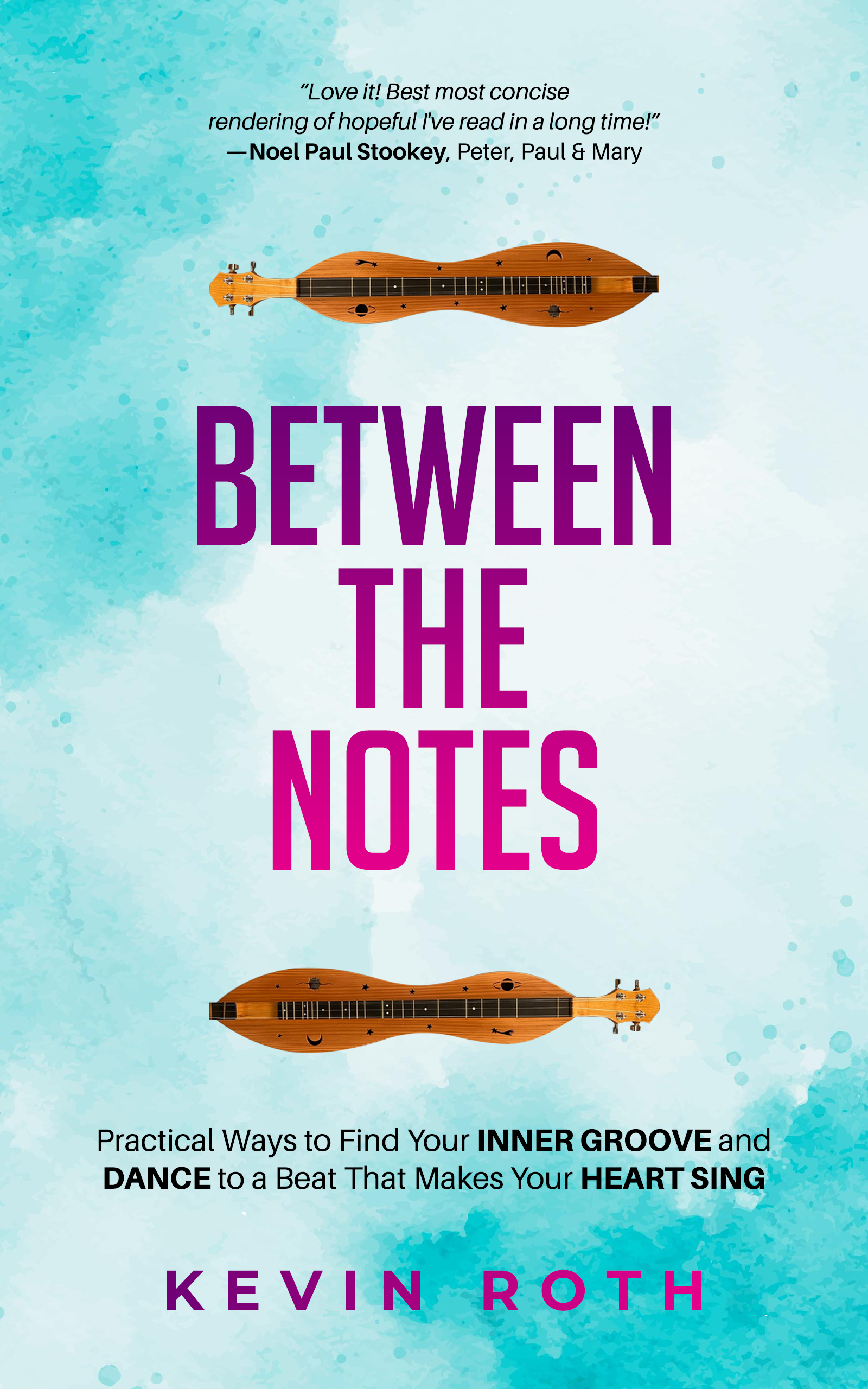 Between the Notes: Practical Ways to Find Your Inner Groove and Dance to a Beat That Makes Your Heart Sing
Kevin Roth is a man whose world was changed by a medical diagnosis.
Told that he had stage 3 melanoma and only a couple of years left to live, he had a choice: get busy living or accept dying. He decided to live!
Somehow, despite an amazing music career, Kevin had always found it difficult to simply be happy. He'd had a wake-up call, and he decided to do something about it. He envisioned a new, fun, and fulfilling life and set about making the necessary changes. Now, he wants to help you do the same.
In this book you will learn how to:
Change your attitude from surviving to thriving, using concepts that work
Explore life options that harmonize with your passions and belief system
Create a map that takes you to a life that is practical, fun, and truly works, plus…
11 powerful life questions to help you know what you want and need to be happy
Daily tools that work to keep you in balance emotionally, mentally, physically, and spiritually
Kevin has a strong message to share with the world. His story and life lessons are extremely powerful, everyone should be able to hear them. I am grateful he shared them with my audience. He also added an entertainment part which is a big plus for a Talk, as it created authenticity and fun.
Secrets of Designing Tomorrow Podcast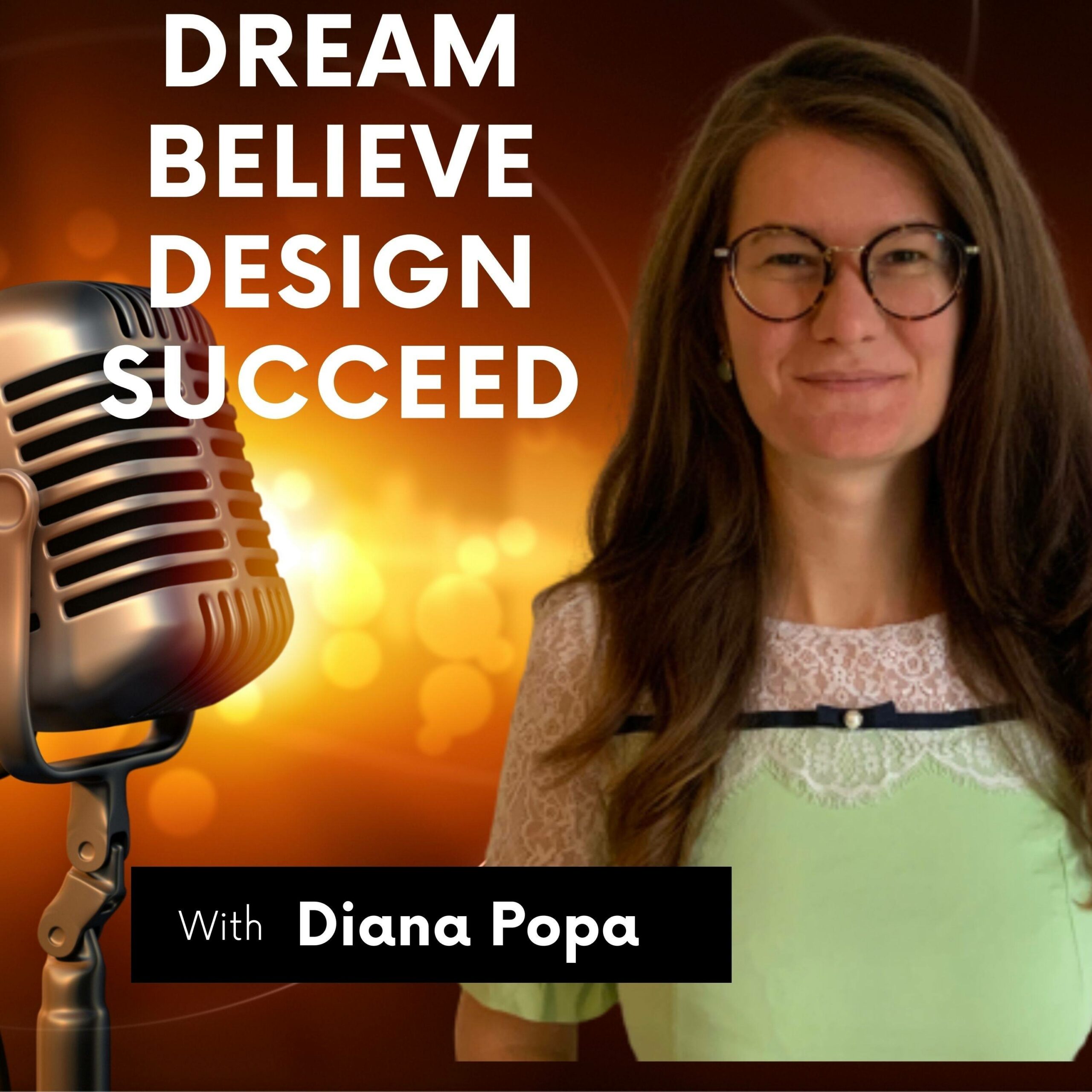 I teach people around the globe how to get unstuck, find their purpose with clarity, feel less stress, have better health, and have more fun!
In 2016, musical artist Kevin Roth was told he had stage-three melanoma and just a few years left to live. He had a choice to either get busy living or accept dying. He decided to live!
He developed his own philosophy of mindful- awareness and created an action plan that changed his life from living in fear, stress, and depression to one of clarity, success, and optimum health. He literally went from surviving to thriving.
Roth recalls: "Even though I felt my life was in a deep abyss, I developed a game plan to beat melanoma, climb out of the darkness, lose thirty pounds, and became financially successful. This plan helped me to gain the insight and wisdom to move from Kansas to beautiful San Diego while inspiring me to thrive as an artist, musician, personal coach, consultant, and teacher."
Roth developed a daily practice along with music to find resonance with his core beliefs, and to be centered and inspired emotionally, mentally, spiritually, and physically every day. He sees that people live their lives based on two kinds of experience: pain and pleasure. Once they replace what doesn't work in their life with what does, they thrive and never go back. They can discover how to live their dream life, find where it lives inside of them, believe in it, and put it into action.
He shares his method with people around the world so that they too can see their lives change in amazing ways.
Check out my Teachable Course - Creating A Life Of Meaning And Abundance
Check out my Teachable Course
– Creating A Life Of Meaning And Abundance
Our initial consultation is totally free. The purpose of this forty-minute meeting is to:
1. Get to know each other.
2. For me to fully understand what your needs and desires are.
3. To answer any questions you might have.
My personalized coaching is designed to transform your life, so you have total clarity of vision with a clear sense of purpose as well as the tools to guide you through life that are simple and when used always deliver results. I teach you simple stress-busting techniques, how to get 'unstuck' and have more fun as you create and live the life you truly love and desire.
Together we do whatever it takes for you to get exactly what you need and want the most, ultimately reaching life mastery. I'm all about personal attention. You would have 24/7, 365 access to me throughout the process.
Let's Talk
Please email me at [email protected] or Click here to fill out the form on my website and let's talk. If I feel we're a match after our conversation we will arrange a convenient time to begin working together. If not, I am happy to offer suggestions towards reaching your goal. Note that confidentiality and discretion are always guaranteed.
Why feel unhappy, stressed and stuck, when there is a way out? Make your life a masterpiece.
Free yourself to live a purpose-driven life you truly- love.
Create your future. Live an authentic fulfilling life. Live your dream of happiness and success.  Transform your life, from one of worry, stress, illness, and feeling stuck, to one of clarity, financial freedom, fun, inner-guidance, and purpose.

Through a personalized life-plan developed specifically for and with you, utilize your inner strengths to realize your goals and intentions, and discover what really matters to you and why.
Got it all, yet you still feel trapped, empty, or frustrated?
Those who have tasted success know that money does not always equal happiness, health, or peace of mind. Happiness comes from creating a life that resonates with your core beliefs, providing balance, clarity, and inspiration. Find where your happiness truly lies, what the wealth is that your soul yearns for. Live the rich and prosperous life that you deserve to live.
Discover the keys inside you to change your life. 
As a language of the soul, music is a means to express the otherwise inexpressible. Kevin's mindful-awareness system opens the doors to the subconscious mind and is a way to communicate with your inner self. As a 45-year veteran of the concert stage, a powerful singer and musician, Roth used music to speak deep inside the audience's soul. Roth adapted this technique for use in his one-on-one and group sessions using music along with his workshop courses to assist people to realize their potential in life and find happiness. 
When the student is ready the teacher will appear!
Roth has helped many people achieve their goals and create a better life. One awaits you too.
What if every time you 'fell off the surfboard'
in life, you knew how to get back on,
ride the waves, and have more fun?
Open your full potential for happiness, creativity, problem-solving, and prosperity. Ride the waves of life, without the fear of slipping off, and find the freedom to love life.  It's time!
Roth uses a variety of techniques he developed to survive and change his life towards one of a positive future. To expedite a variety of meditative calming techniques, Roth employs a simple, beautiful, immediately rewarding musical instrument native to the Appalachian Mountains called a dulcimer. Easily played, the dulcimer helps the participants relax, reach their subconscious awareness, discover their core needs, and change their life.  
Personal
Individual sessions are available upon appointment by zoom. These are tailor-made to your needs, as you will co-create a plan to achieve your goals. 
Colleges, Churches, and Community groups.
Roth is available for small group sessions for community organizations, churches, colleges, and universities.
These can be focused towards the specific needs of the group such as:
stress release
decision making
group relations
goal setting
creative thinking
developing authentic personal relationships
The details of these tailor-made sessions can be discussed in advance.
Corporate / Professional Session
Roth brings a new approach to workplace solutions. His simple unique method is highly effective for: 
Problem Solving
Creative Planning
Group Dynamics
Creative Expansion
Creating User-Friendly Experiences
Creating Optimal Experiences
Creating Authenticity
Sessions are interactive, both in planning and execution. Please inquire for more details. 
When the student is ready the teacher will appear!
Roth has helped many people achieve their goals and create a better life. One awaits you too.
"I can honestly say learning from Kevin has changed my life. I'm doing things I haven't done in years; I'm doing things I never thought I would do, and I'm taking time for me."
M. Strothers
"I was privileged to collaborate with Kevin while coordinating a hospital integrative health program.  He has a special ability for combining his musical talent, compassion and insight to inspire others to find their way through life's challenges."
C. Luzader, MS, Integrative Health Specialist
"Kevin is an amazing guide to help you realize your potential, walk through the process of getting rid of the negative things in life, adding more positive things, and discovering what your purpose is in life."
C. Walker
What are you waiting for?
Why not GO FOR IT and learn to love yourself, have self-compassion, and live a life you deserve that inspires you NOW!